Solar power has become increasingly popular recently, especially in British Columbia. With BC Hydro offering a net metering program, which allows homeowners and businesses to sell excess solar energy back to the grid, solar installation has become more accessible and affordable. Solar systems generate clean, renewable energy and provide energy independence and protection against power outages.
However, relying solely on solar energy may not be enough, especially during inclement weather or when demand exceeds supply. That is where battery storage comes in. A solar battery storage system allows homeowners and businesses to store excess energy generated by their PV panels. It is for when the sun is not shining or when demand is high.
In this article, we'll explore the benefits of storing electricity for your solar panel system and review the top companies in the Lower Mainland for battery backup systems. With the future of energy moving towards renewable sources, investing in PV panels and storage using a battery is an environmentally conscious choice and a perfect financial decision.
Why Add Battery Storage to Solar System?
While solar energy is a great way to generate clean and renewable electricity, it has limitations. One of the biggest concerns for homeowners and businesses that rely on solar energy is power outages. When the grid goes down, your solar panels won't be able to generate power unless you have a battery backup system. It is where adding storage using a battery to your solar system comes in handy.
In British Columbia, BC Hydro's net metering program allows homeowners and businesses to sell excess solar energy back to the grid. However, this program doesn't provide any protection against power outages. Fortunately, you can ensure that your home or business will have electricity during power outages by adding a battery backup system to your solar installation. It can provide peace of mind and energy independence.
Another reason to add electricity storage to your solar system is to increase energy savings. With a battery backup system, you can store excess energy generated by your PV panels during the day and use them at night or during peak demand hours. It means you'll be able to use more power you generate and relies less on the grid. In addition, this can help you save money on your electricity bill and increase the return on your investment in solar systems.
Top Solar Panels Battery Storage Companies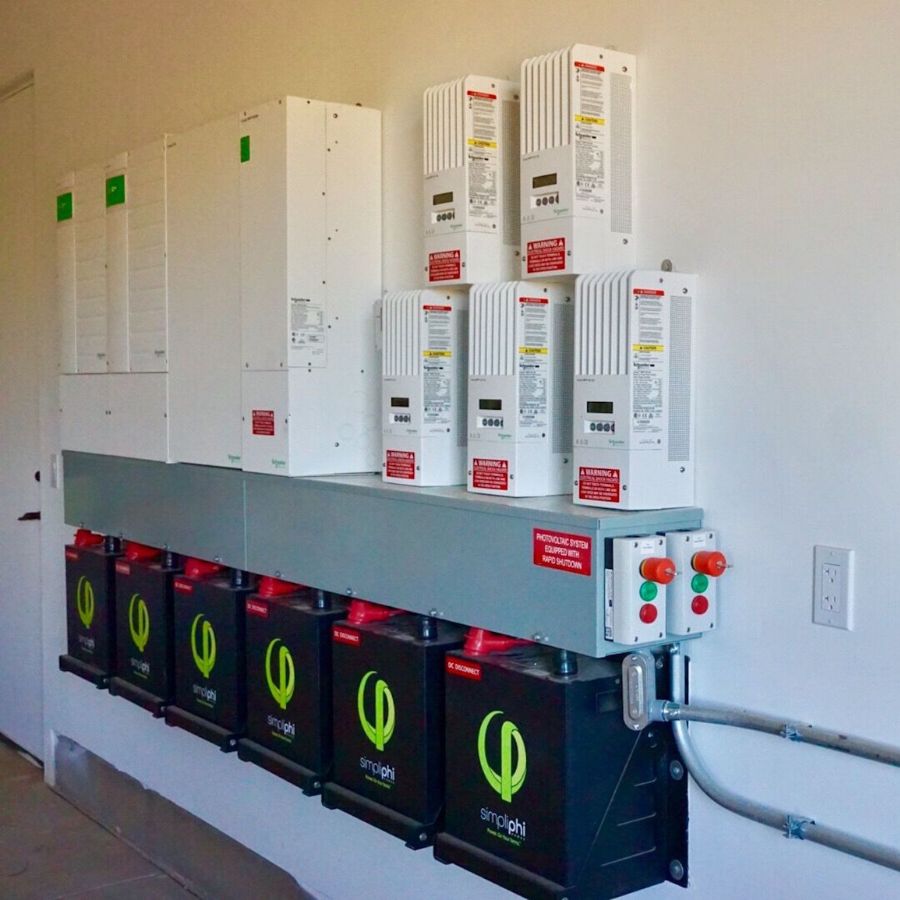 Following are the top companies that offer storage products like Tesla Powerwall:
Batteries & Solar
Batteries & Solar is a BC-based solar electricity storage company that offers a wide range of batteries to meet the needs of any customer. They provide both rechargeable and non-rechargeable options. It gives customers the flexibility to choose the best solution for their specific application. The company takes pride in its long-term use of products, 10-20 years.
Batteries & Solar offers maintenance services to remotely monitor their customers' systems, ensuring everything runs smoothly. They also provide easy installation options through DIY Solar Wiring & Mounting Kits that they can install over the weekend. With over a decade of experience in solar and mobile power energy, Batteries & Solar is a reliable and experienced choice for anyone looking to invest in solar electricity storage.
Lastly, Batteries & Solar offers a perfect option for reliable and long-lasting solar batteries. Their experience and commitment to customer service make them a solid choice for anyone looking to invest in a solar battery storage system.
KUBY Energy
KUBY Energy is a solar electricity storage company based in BC, Canada. They specialize in Battery Energy Storage Systems, providing world-class power outage protection using Tesla Powerwall 2, the most advanced lithium-ion battery in the world.
With Powerwall, customers can achieve solar self-consumption, time-based control, and energy backup. The system is stackable and compact, allowing seamless integration into any home. Customers can have peace of mind during an outage or live off-grid in style.
As a Tesla Powerwall certified installer, Kuby Energy is one of Canada's most experienced Powerwall 2 suppliers and installers. They provide grid installation services and work with BC Hydro, a public utility company that supplies electricity to BC.
KUBY Energy's commitment to high-quality service and reliable products is evident in its use of Tesla Powerwall and its expertise in the industry. Their focus on customer satisfaction and attention to detail make them a top choice for anyone looking for reliable battery energy storage systems in BC.
AMRAY Solar
Amray Solar is a reputable and reliable solar storage company based in BC. As a multi-million watts distributor, they offer a comprehensive range of solar products, including top brands of photovoltaic cells, inverters, racking systems, and other components required for complete PV solar systems. They specialize in manufacturing-direct supply and services of PV panels. Furthermore, they offer everything from project to product, distribution to retail, and complete system builds to individual hardware components and accessories.
Amray Solar is an ideal partner for installers, solar service companies, independent contractors, and homeowners. They are licensed distributors of some of the most trusted brands of solar products and systems available worldwide. They offer professional EPC services, expert advice on sizing and order details, and education for industry and consumers alike.
One of their popular products is the Tesla Powerwall, a solar storage system. It allows homeowners to store electricity and use it during peak demand times effectively, reducing their reliance on the grid. Amray Solar also supports local events to promote sustainable energy and is an active member of the Solar Association.
In conclusion, Amray Solar is a one-stop shop for all your solar panel and electricity storage needs. They are an excellent choice for anyone looking to install a solar power system in BC with their wide range of products and professional services.
Their commitment to promoting sustainable energy and supporting local events is a testament to their dedication to making the world greener.
We Go Solar
We Go Solar is a reliable solar battery storage company based in Chemainus, BC. With over 20 years of experience in the renewable energy industry, the company has built a strong reputation for sourcing quality components from reputable manufacturers across North America. The company prides itself on being a family-run business that values its customers and treats them as shareholders.
We Go Solar is the top battery storage supplier in BC and provides installations that they make to each customer's specific needs. The company offers a range of inverters, including the popular Tesla Powerwall, to ensure customers get the best solar storage solution for their homes or businesses.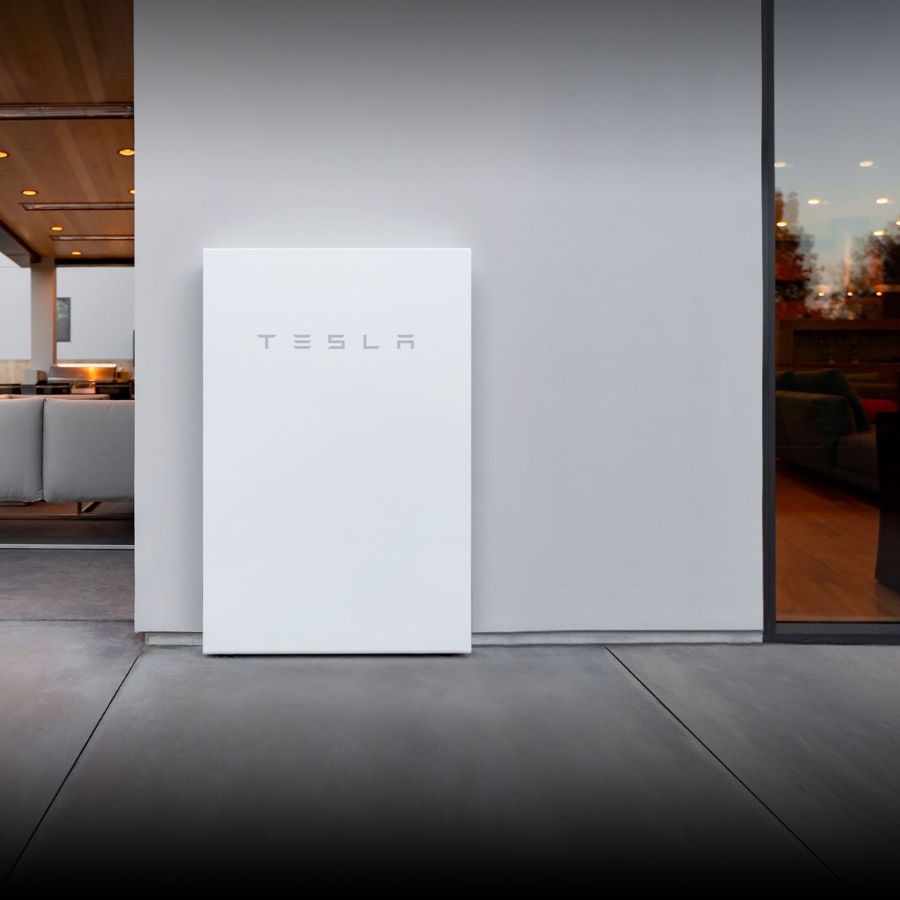 The installation cost is reasonable, and the company ensures that customers get the best value for their money.
We Go Solar understands the importance of sustainability and the future of energy, and it is committed to providing its customers with affordable green power solutions that will help reduce their carbon footprint.
Harnessing the sun's power is an essential step towards a greener future. We Go Solar helps most people achieve this goal by providing reliable and efficient solar battery storage solutions.
Besides, the company provides installations that store KWH of power and ensure that its customers always connect to the grid, even during power outages.
CDN Solar
CDN Solar is a solar battery storage company that offers a range of batteries for various applications, including RVs, power boats, and off-grid solar power systems. They work closely with leading solar power battery manufacturers to provide the best-in-class products for their customers. The company allows you to compare and see which battery matches your requirements through the table provided on their website.
CDN Solar provides excellent customer service by answering customers' questions through email, and they ship across Canada. Their website is easy to navigate, and the information is clear and concise. Finally, CDN Solar is an excellent choice if you are looking for a reliable and efficient solar battery storage solution.
Frequently Asked Questions
How Much Does It Cost to Add Battery Storage to a Solar System?
The cost of adding battery storage to a solar system can vary depending on several factors, such as the size of the solar system, the type and capacity of the battery, and the complexity of the installation. In British Columbia, the cost of adding battery storage to a solar system can range from $5,000 to $15,000 or more. It's important to note that adding battery storage can increase the upfront cost of a solar system. In addition, it can also provide long-term savings by reducing reliance on grid electricity.
What Is the Lifespan of Solar Battery Storage?
The lifespan of solar battery storage can vary depending on several factors, such as the type of battery, the number of cycles it undergoes, and how well it is maintained. Typically, the lifespan of a solar battery can range from 5 to 15 years. Lithium-ion batteries have a lifespan of 10 years or more. They are commonly used in solar storage systems. Lastly, it's important to note that regular maintenance and proper usage can help extend the lifespan of solar battery storage.